PT 2021 Popillia japonica
From 01 March 2021 to 07 May 2021
The PT 2021 on the morphological identification of Popillia japonica will be organized from March to May 2021.
"Popillia japonica – morphological identification" - code 21PJM
Online registration will be open from 1st to 19th March.
Samples will be sent on 29th March.
Deadline for the submission of results will be 7 May.
Nature of samples: 12 specimens (adults and larvae), dead, in screw-cap tubes, preserved in 70% Ethanol; dissection is not required, external characters are sufficient for the identification.
Registration will be available soon on the website https://leila.anses.fr/, you will receive an invitation via email.
BE CAREFUL!
Dear participants, the PT 21PJM is almost ready to start! The set of samples will include both adult and larval specimens to be identified morphologically. For the analyses, you can rely on the EPPO PM 7/74(1) or any other equivalent method based on morphological identification. But be careful! In several protocols is stated that the ventral side of the tenth abdominal segment bears "two medial rows of six-seven spines", in a characteristic V shape. This statement could be misleading since the number of spines constituting the so-called "raster" is very variable, ranging from 4 to 9 in each row (and not infrequently with a different number of spines between the two rows). Therefore, keep this in mind while performing the identification of the PT specimens.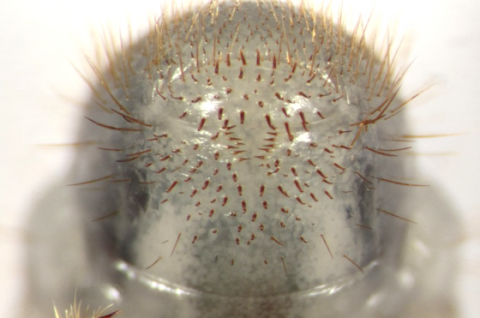 TADDEI Andrea
Scientific Project Leader in Entomology (ANSES)